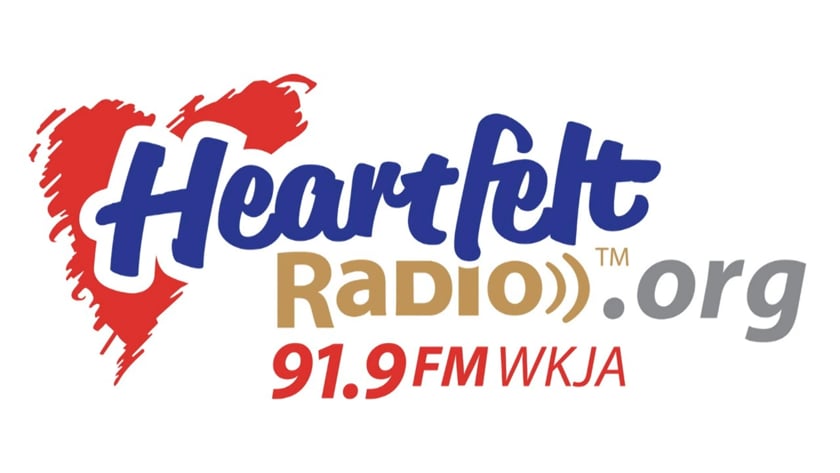 The Heartfelt Radio Story
The station we now know as Heartfelt Radio was purchased by Christian Healthcare Ministries in November of 2018. Following a 12-month construction process at the former Portage School in Barberton, and the transmitter site in Creston, WKJA is on the air at 91.9 FM. Heartfelt Radio is dedicated to sharing the Gospel of Jesus Christ and presenting uplifting music and quality Christian programming for the entire family.
Heartfelt Radio is locally-focused and Biblically-based!
Our Mission
To serve listeners throughout Northeast Ohio and beyond with Christian radio programming and media content that offers spiritual encouragement and personal challenge to serve the Lord. Our message is Christ-centered with an evangelistic focus on biblical teaching, relevant culture-changing information, and music that glorifies God.
National Religious Broadcasters
Heartfelt Radio is a member of National Religious Broadcasters and adheres to the NRB Code of Ethics, which provides a high standard for Program Production, Station Ownership and Operation, Stewardship, plus Ethical and Christian Financial Standards.
We Believe
The Bible to be the inspired, infallible, authoritative Word of God.
That there is one God, eternally existent in three Persons: Father, Son and Holy Spirit.
In the deity of Jesus Christ, His virgin birth, His sinless life, His miracles,
His vicarious and atoning death on the cross through His shed blood,
His bodily resurrection, His ascension to the right hand of the Father and in His personal return to earth in power and glory.
That trusting Jesus Christ as Savior is absolutely essential for the lost to be saved and that sinful man is regenerated by the Holy Spirit.
In the present ministry of the Holy Spirit, by whose indwelling the Christian is enabled to live a godly life.
In the resurrection of both the saved and the lost - the saved unto the resurrection of life, and those who are lost unto the resurrection of damnation.
In the spiritual unity of believers in Christ.
General Manager
Mark Channon answered God's call to come to Heartfelt Radio after a diverse management career in Connecticut.  He spent 27 years at the oldest continuously published newspaper in…